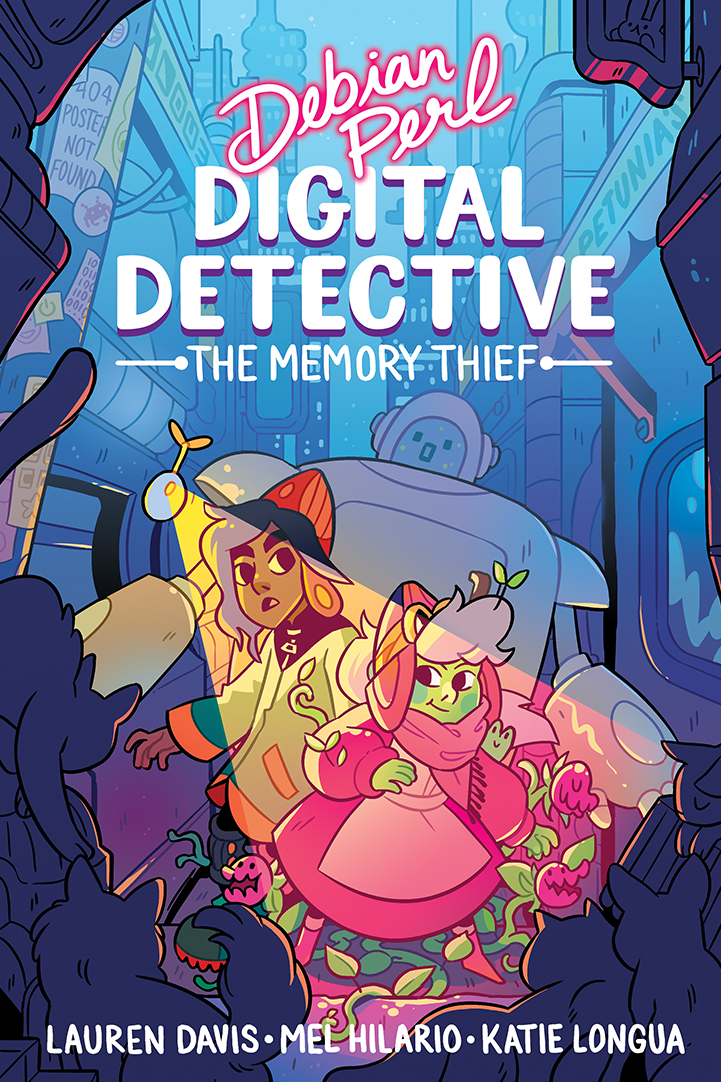 DEBIAN PERL, DIGITAL DETECTIVE
Debian Perl: Digital Detective is a five-book series in which middle-grade readers will join Debian and Digits on mystery adventures all while building practical knowledge of coding, algorithms, algebra, and logical problem solving.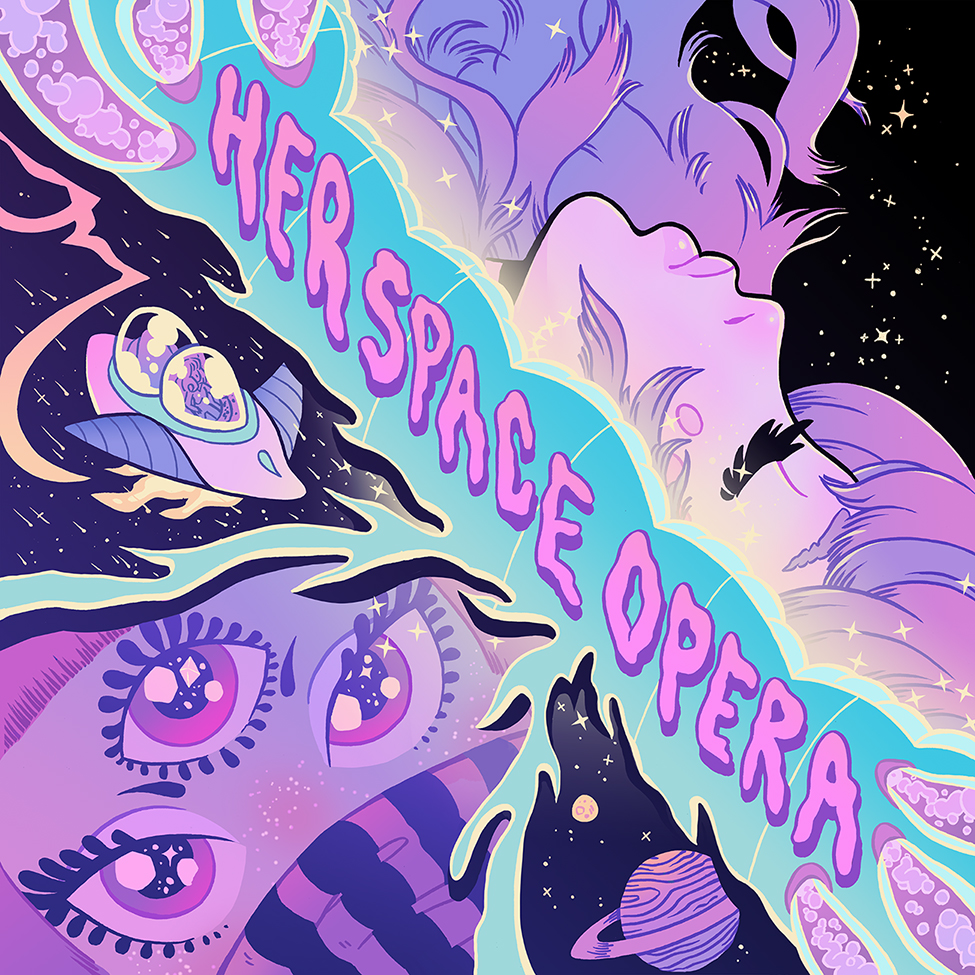 HER SPACE OPERA
An audio-visual experience, Her Space Opera combines the work of musician Accumulator and myself. Included is a 12" vinyl as well as a matching sized comic. Completely wordless, the comic seeks to take you on a journey through space, using music to tell the tale of a spacegirl searching for what was lost.
SPACE TRASH
24-Hour Comics Day is an annual international celebration of comics creation. On this day, creative folks take on the 24 hour comics challenge: to create a 24 page comic book story, normally months worth of work, in 24 straight hours. Many participants gather at official event sites including comic book stores, schools, and libraries. Others take part in private gatherings, and many work on their own.
Space Trash is one such comic. An ode to greasy food, dumb jokes, and high speed chases, this comic was completed in just 24 hours on October 6, 2018.
MUNCHIES
For one girl, a case of the munchies is more than just a simple need for snack – it's an insatiable hunger that manifests a will of its own. No snack, no city, no galaxy is safe from the MUNCHIES!
RÖK
Winner of the last ever Isotope Award for Excellence in Mini-Comics. One of my first comic projects ever, this comic combines heavy metal, Norse mythology, and magical girl tropes. Made in honor of my favorite room mate, Elaine.
THE LIVES OF SEAMONKIES
The first comic I ever created, archived for posterity.